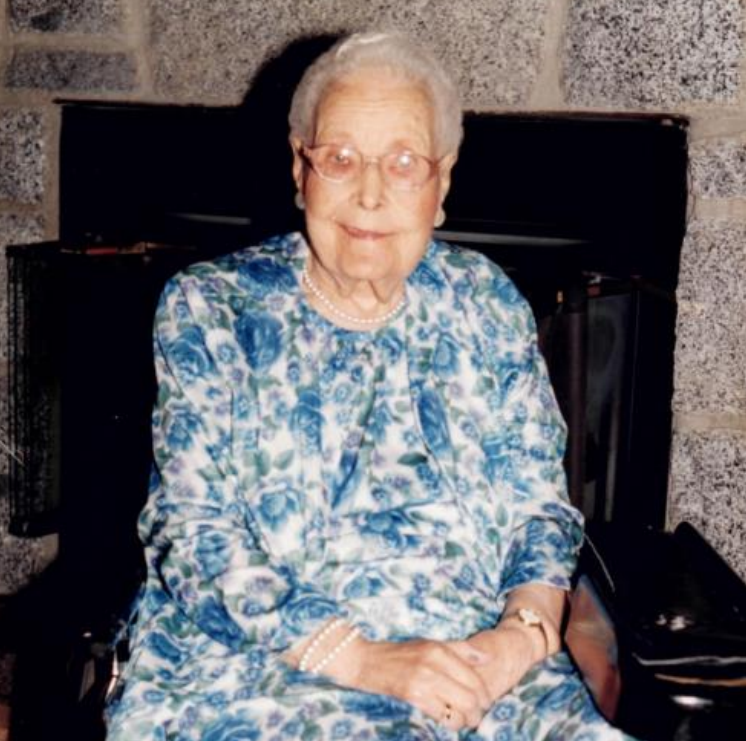 Mary Wakefield's Legacy Story
I promise to contribute to the future of the community of Abbotsford through a bequest to the Abbotsford Community Foundation
Mary Victoria Wakefield (born Verch) moved to Abbotsford with her parents and brother Fred in 1913 at the age of 10 when they took up residence on a small farm. She lived in Abbotsford all of her life.
Vicky travelled extensively throughout the world with her husband, Einar and continued to travel after his death well into her 80's. She always had time for small animals and took in stray cats and rescued Dachshunds. Vicky also loved to garden and was a gourmet cook! Dinner was an elegant affair, where proper dress was worn. Vicky had a great sense of humour and enjoyed her 100th birthday with letters from many dignitaries including Queen Elizabeth.
In her estate Mrs. Wakefield donated over $235,000 to the Abbotsford Community Foundation to establish the Mary Victoria Wakefield Animal Welfare Fund where the income is used to support local animal welfare agencies. "It's a wonderful gift to the community, said Debbie
Magson, ACF's executive director at the time. "The amount available to be granted out varies from year to year, " she said. "Giving back to the community by way of caring for animals was a way for Vicky to share her love of animals," said Magson.
Since the fund was established it has distributed over $67,000 to various animal welfare organizations including Canadian Animal Rescue & Extended Shelter Society (CARES Cat Shelter), Circle F Horse Rescue Society, Elizabeth's Wildlife Center Society, Fraser Valley Humane Society, Horse Protection Society of BC, Langley Animal Protection Society, Senior Animals in Need Today Society, and the Salvation Army Cascade Community Church.